Grand Canyon and Sedona Tours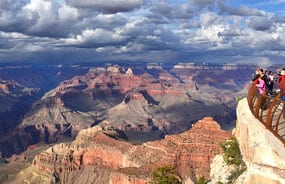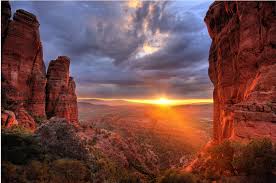 Recognized as one of the great seven natural wonders of the world, the sheer majesty and beauty of the Grand Canyon is unparalleled. It's mystical sloping walls and beautiful array of colors makes the Grand Canyon a once in a life time experience. Let us do the driving. RGAM Transportation can pick you up and let you enjoy the ride while we carry you through a journey you will never forget.
Door to door service is available, and special off season discounts may also be available. Call RGAM Transportation today at 480-426-0266for our Sedona tours. We will drive you to and from this one of a kind landscape. We charge $375 for a one way transfer and offer home pick up and drop offs.
Sedona, Arizona is a breathtaking example of nature's art and the emotional power it holds over all who experience it. With it's sweeping vistas, world-class lodging and dining, and soulful hikes this stunning location has become a international favorite for travelers of all kinds.It is no coincidence that Sedona tops the list of Top Ten Most Beautiful Places in America.
Some of the best accommodation and lodgings in Sedona Call, book online or contact us today for an unforgettable Grand Canyon Sedona tour and start your adventure to the unveiled beauty of the Grand Canyon.